The Local Upper Valley mobile app is a region-wide app available for both IOS and Android mobile devices. The app is sure to be a valuable resource for Upper Valley residents and visitors alike!
Download The Local Upper Valley Mobile App Today!
Broken into four categories: EAT, PLAY, SHOP and LIVE/WORK/STAY, the Local Upper Valley app includes a great deal of information such as local businesses, places to hike, bike and walking trails, children's activities, museums and tons of other things to see and do throughout the Upper Valley of New Hampshire and Vermont. The app also includes a comprehensive events calendar that includes various activities and events taking place on both sides of the Connecticut River from Thetford, VT/Lyme, NH to Windsor, VT/Cornish, NH and is updated daily.
Keep your eyes peeled for our monthly giveaways from local businesses!
PLACES TO GO | THINGS TO DO | DINING | SHOPPING | SERVICES
The Upper Valley's Resource For All Things Local In The Palm Of Your Hand
Events Calendar, Business Listings, Activities and More!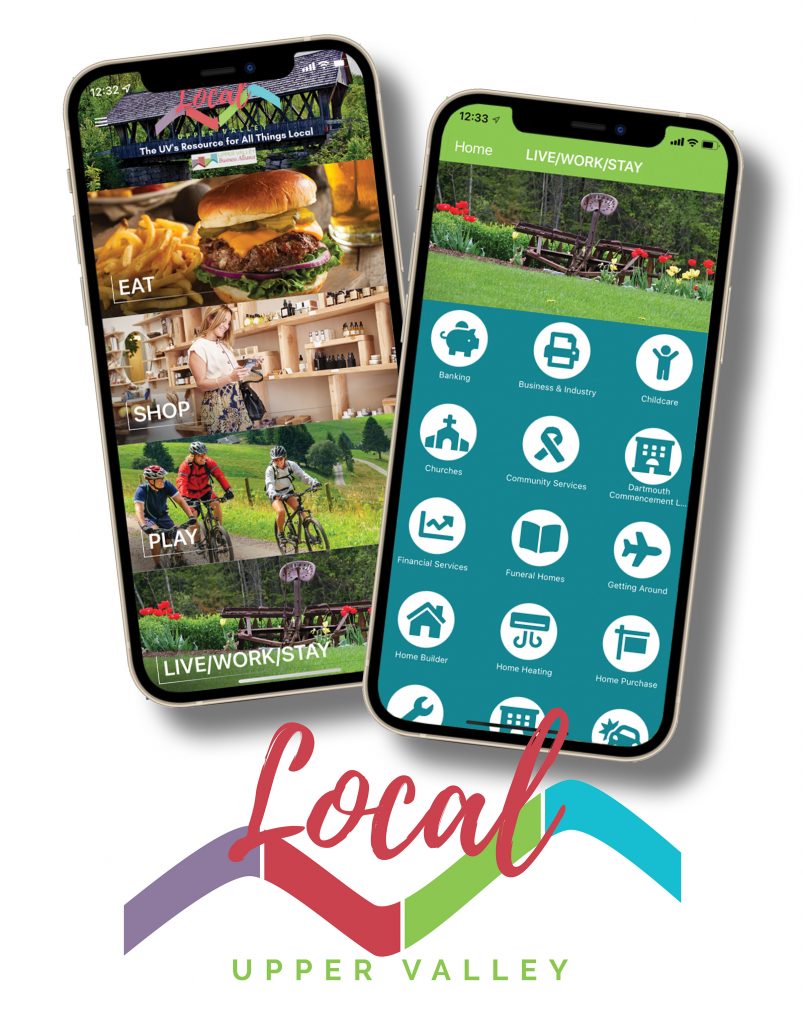 THIS PROGRAM IS SUPPORTED BY:


Scan QR Code With Your Mobile Device To Download The App