New Business Resources In New Hampshire & Vermont
NH SBDC is the leading resource for business advising and education for small to medium businesses in the Granite State. Their advisors meet with small business clients from all sectors seeking advice on financing, improving operations, management infrastructure, business sustainability best practices, bringing new products to market, and where to start in launching a new business or purchasing/selling an existing one.Whether you are in the early stages of a creating a business or are well-established,you can benefit from SBDC's no-cost, individualized, expert business advising.
For more information and to check out their webinars and online courses, visit nhsbdc.org.
Request an appointment with an advisor by clicking below. Please indicate that you heard about SBDC from your Chamber of Commerce - Upper Valley Business Alliance.
Over the past 36 years, NH SBDC has advised or trained more than 106,000 New Hampshire entrepreneurs, helping them start over 2,100 businesses and create more than 8,300jobs.Funded in part through a Cooperative Agreement with the U.S. Small Business Administration (SBA) and through assistance provided by the State of New Hampshire. The NH SBDC is an outreach program of the UNH Peter T. Paul College of Business and Economics in conjunction with SBA, the New Hampshire Department of Business and Economic Affairs, the University of New Hampshire, and the private sector.
Celebrating over 20 years of local impact, Grafton Regional Development Corporation (Grafton RDC) is a 501(c)3 non-profit organization dedicated to creating opportunity for entrepreneurs and businesses within the Granite State.
Our mission is simple: to strengthen local businesses, grow the economy, and foster community support networks that create jobs and build wealth within Grafton County.
We specialize in finding collaborative means to approach business opportunities creatively and challenges head on. This allows us to move quickly to address your needs and holds true to our reputation for being responsive and dedicated to moving the needle forward.
Among the many partnerships we've developed, Grafton RDC also supports startups and growing businesses through two business incubator and accelerator programs in Grafton County, the Enterprise Center at Plymouth and Dartmouth Regional Technology Center.
NCIC offers strategic, adaptive, and creative solutions to overcome economic challenges and meet the changing needs of the people, communities, and employers in our region. The team of professionals at NCIC have years of experience in small business development, community economic development, management, and financing.
NCIC's mission is to generate employment and other social and economic benefits by prudent investment of its own resources while leveraging additional capital and grant opportunities from private and federal sources. We aim to be innovative, flexible, and responsive with the goal of helping businesses and communities succeed and flourish. We accomplish this without discrimination to gender, race, ethnicity, religious beliefs, or sexual orientation.
Financing, Professional Assistance, and Community Development are NCIC's three primary program areas. The corporation offers financing strategies to meet the needs of businesses ranging from startups and small proprietorships to large firms. When professional expertise is called for, NCIC may leverage technical assistance grants or connect the business with other professional expertise. Our community services provide grant writing and grant management expertise for a wide range of projects including transportation and utility infrastructure, cultural venues, public buildings, and municipal equipment, just to name a few.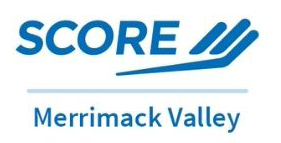 Need help getting your new business started or solving problems with your existing business? "Timely, Quality Business Counseling" is our mission. Over 50 volunteer mentors assist start-ups and existing small businesses by providing free business counseling, small business training, and a vast library of resource information, most of which is available online at no cost.
Our mentors—current and former business professionals—boast a wide range of business experience, including marketing and sales, engineering, manufacturing, contract management, finance, general management, human resources, retailing, service and more. Employing their individual skills, they assist clients in evaluating and developing plans for new businesses, solving business problems, and directing them to needed resources, including financing.
Our goal is to help clients avoid common mistakes, provide guidance and help them become successful. All the chapter's volunteers and its resources are available to every client and remain so as long as they are wanted or needed. Many mentors and their clients maintain long-term relationships.
The New Hampshire Community Loan Fund turns investments into loans and education to create opportunity and transform lives across the state.
We believe in opportunity for all.
One of the barriers that keeps people with low incomes from achieving greater self-sufficiency is a lack of access to credit.
People and organizations that have or manage financial resources are willing to help their neighbors when they have a trusted mechanism to do so.
Our mission is to serve as a catalyst, leveraging financial, human, and civic resources to enable traditionally underserved people to participate more fully in New Hampshire's economy. We do this by:
Providing loans, capital and technical assistance;
Complementing and extending the reach of conventional lenders and public institutions; and
Bringing people and institutions together to solve problems.
Our region working for you. Serving businesses of all stages and sizes in Vermont's Upper Connecticut River and White River Valley Regions. In partnership with our Regional Planning Commission, GMEDC assists businesses, municipalities and individuals to address development challenges, set goals and find funding. This includes referrals to the Vermont Small Business Development Center, brownfields assessment and remediation, new sewer or water requirements, understanding state regulations, preparing grant and financing applications and much more.
GMEDC serves as the regional representative of the state Agency of Commerce and Community Development. Specializing in economic development, we know that economic success depends on far more than business growth alone. Our work isn't about economics, it's about people. People start and own businesses, employees need local housing, and residents want local jobs - when the people in our community succeed, we do too.
he Vermont Small Business Development Center (VtSBDC) offers no-cost expert assistance to small business owners and entrepreneurs.
Are you ready to start or grow your business? We can help.
Since 1992, the Vermont Small Business Development Center (VtSBDC) has provided no-cost professional expertise and guidance to hundreds of business owners. We combine one-on-one confidential advising with training programs to give our clients the tools and insight they need to reach their business goals.
We've celebrated many successes with clients at all stages of business development.
We would love for you to be our next success story.
Our goal is to help you make informed decisions so that you can grow and sustain your business over time. We can assist with:
Startup planning
Financing
Sales/marketing
Growth strategies
Financial management
Operations
Whether you're just starting out or are an existing business owner, together we can take your business to the next level. Let's get started!